One Giving Tree works with established nonprofit agencies to provide Christmas tree "kits" (A fresh cut tree, ornaments, a bio-degradable tree stand with eco-friendly bowl, a waterless hydration system) to local kids and their families, our precious senior citizens, group homes, and others who would otherwise go without a tree during the holidays.
It's pretty simple. We provide Christmas trees.
Can one tree change the world? An audacious proposal. We know that if we live by our credo; "Making the holidays brighter" anything is possible. We also know that a home without a tree at Christmas time can be a reminder of how tough life is.
We believe that a home filled with the sights and scents of a Christmas tree during the holidays is a reminder that life isn't so bad, that we belong, and there is hope. We believe a tree can create a sense of wonder, and a little magic.
That wonder and magic provides for good memories in an otherwise difficult environment. These are the building blocks of confidence and success. We believe that for some kids, that's all it takes to change their world. That's where the real magic happens.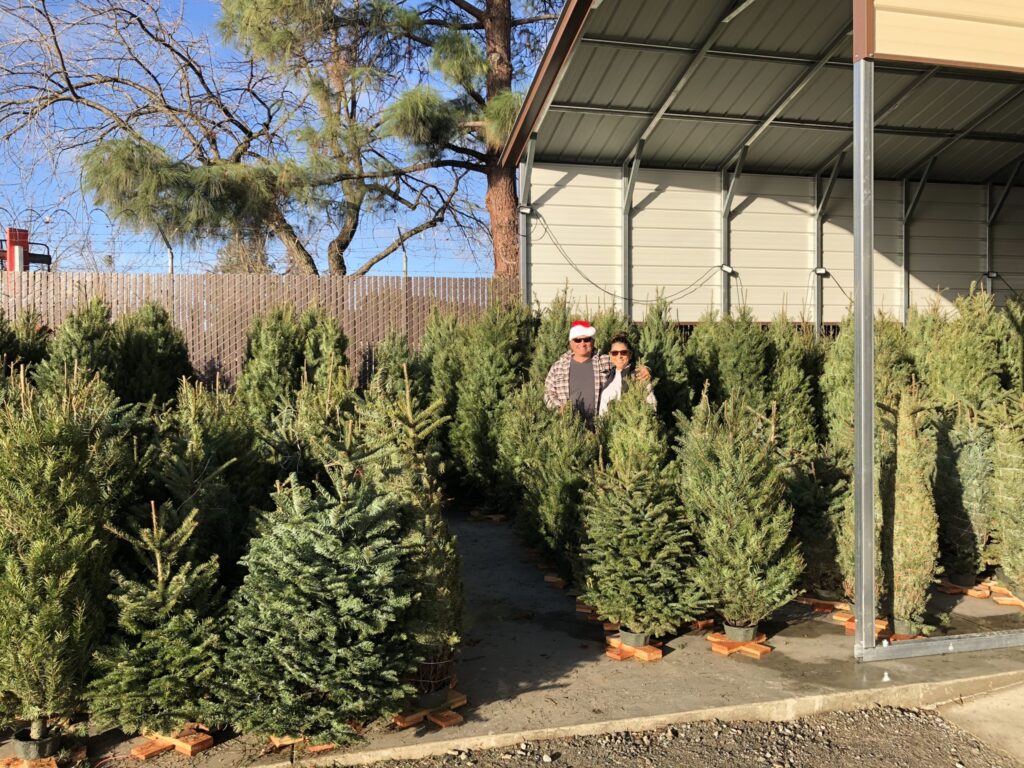 It's a small thing we do. A small gesture indeed. However, we believe that if you stack those small gestures up over the years of a child's growth into young adulthood, then maybe… just maybe, it's enough of a reminder that, although life wasn't always perfect, people cared.
Maybe that's enough to provide a little hope and encouragement during the years that matter most – the years where every decision directly impacts the course of one's life. One tree at the right time just may be enough to build lasting, positive memories in the precious lives of our youth.
One tree. One great memory. One sense of belonging. One reminder that life isn't always so bad, and that people care. One more positive experience in a young person's life. One reason to not give up. Not now. Not later. Not ever. One way to say to someone you will never meet, "You are loved." Can one tree change the world?
We say "YES!"
One Giving Tree focuses on Making the holidays brighter. We do this one tree at a time, one child at a time, one family at a time, one community at a time.
It's pretty simple. We provide Christmas trees.
One Giving Tree exists due to the generosity of our sponsors, donors, and volunteers and partners. We cannot accomplish our mission of Making the holidays brighter without you!