During an event planning meeting in the winter of 2014, a local business group was offered 10 free trees for a Christmas event they were organizing. The event was to be held on the same evening that was expected to be the first night of the worst storm in years. The trees would need to be cut down across town, cleaned up, delivered, set up onsite the night of the event, and decorated all in the space of a couple hours.​
Then, after the 3-hour event, the trees would have to be deconstructed, taken down, removed from the venue, and disposed of. After going over the logistics involved, the gift of the ten free trees looked like a problem too big to solve rather than the blessing it was intended to be. The group decided to pass on the offer.
In the meeting sat our "Chief kid at heart" He saw the problem of 10 trees for the group, as an opportunity for local kids and their families. He secured the trees and started making calls. Within a few short weeks, he found a home for the 10 trees. He also found 26 other families who would be going without a tree. So he turned to friends and family and raised the funds needed to purchase trees, ornaments, tree stands and toppers. Relying on a few tireless volunteers, trusting friends and family, and a few local social service agencies, 36 Christmas tree "kits" were delivered in time for Christmas, and One Giving Tree was born.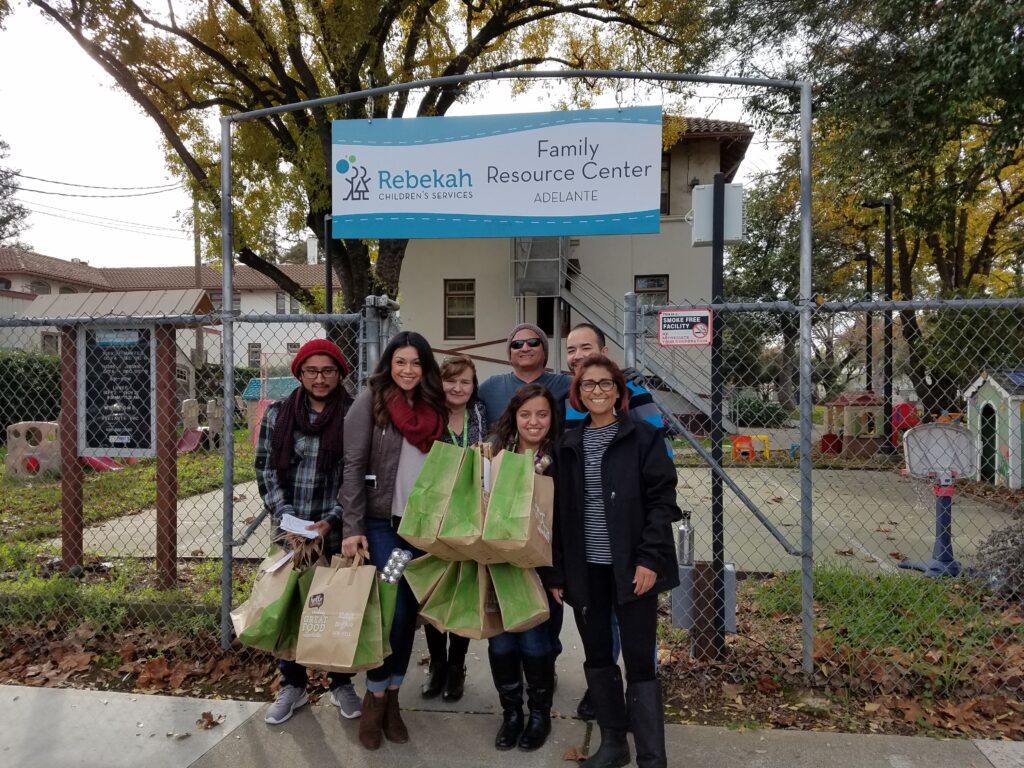 Fast forward to 2016. Debbi jumped in, bringing event, administrative, and networking skills to the table. Debbi has helped grow One Giving Tree from 36 tree kits donated in 2014 to 450 tree kits donated this year, bringing our total to over 2,000 donated tree kits to date.
Since 2016 her fundraising and event management efforts with our One Bright Night annual fundraiser put us in a position to make it through the two-year economic shutdown and still deliver 332 tree kits in 2020, and 376 tree kits in 2021.
Now a registered 501c3 nonprofit community service organization, our future looks bright. In this post- shutdown world, our mission of making the holidays brighter is more important than ever.
Stay tuned as our story grows. Join our newsletter below to keep up on our latest developments!
One Giving Tree is a CA State and US Federal Agency Registered 501c3 Nonprofit community service organization. Our Tax ID is: 87-404725. Info@onegivingtree.com