We proudly serve the communities of Gilroy, Morgan Hill, San Martin, and South San Jose in the Silicon Valley. We also serve the communities of Hollister and San Juan Bautista in North San Benito County. Based in Gilroy, we are able to serve this extended region through our agency partners who deliver our completed tree kits for later distribution within their respective communities. A big reason we are able to provide services to these areas is that we have private and corporate sponsors and donors from those communities who see the value and importance of providing Christmas trees to families and others who would otherwise go without. We are very grateful to these donors, sponsors, and agencies, who help us complete our mission year after year.
As we continue to grow we look forward to forging new relationships in other communities. Private and corporate sponsors and donors are the key. Our requirement is that each community we serve can find ways to support our mission through donations, sponsorship, and volunteerism. Contact us to discuss your needs and ideas for your community.
We realize not everyone can volunteer, and not everyone can support our mission financially. We also realize a successful program provides for individuals and businesses to support us in various ways. Below we have some suggestions on how you can support One Giving Tree and help us expand in your community. As always, feel free to contact us with questions or to learn more about the many ways you can become a One Giving Tree Ambassador in your community.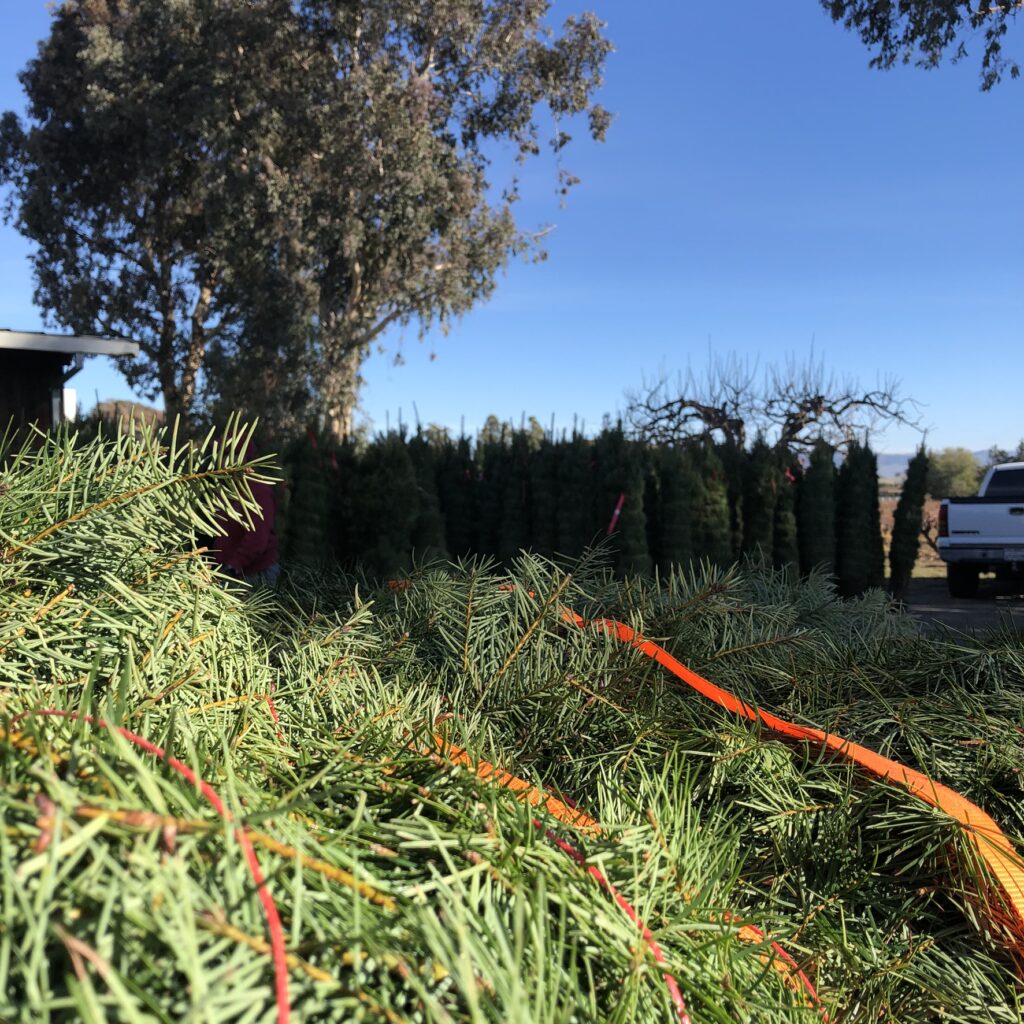 Help One Giving Tree in your community. Things you can do:
Become an Ambassador: spread the word to your network and community.
Connect us: to local agencies: schools, churches, social services agencies, etc.
Be a Bridge: to local businesses who may be interested in sponsorships.
Donate: If you're able to, consider making a donation of any amount.
Sponsor: Do you have a small business? Become a sponsor.
Invite us: to speak at your business group, church group, or agency. We'll share our story and answer questions.
Fundraise: We can help you to officially fundraise in your community.
Volunteer: various way you can help.
Since 2014 One Giving Tree has been by providing Christmas tree kits (a tree, ornaments, a tree stand, hydration system in a reusable shopping bag) to families who would normally go without a tree during the holidays. By providing tree kits in the communities we serve, we are "Making the holidays brighter" for local kids and their families, our senior neighbors, group homes and others, and building great memories to last a lifetime.