We are blessed to be able to rely on the generous contributions and commitments from our corporate sponsors. Our sponsors have allowed us to expand year after year, grow as an organization, and become a registered 501c3 community service agency.
Our sponsors contribute financially, via in-kind donations, by providing services, facilities and resources to help us achieve our goals and meet our mission each year. We are truly grateful for our sponsors, who believe in our cause and help us make the holidays brighter for local kids and their families.
As a 501c3 registered nonprofit community service agency, One Giving Tree can help your business, agency, or service group to meet service and volunteer objectives. Studies show that employee and member engagement in service projects helps build teamwork and strengthen relationships. There are many opportunities to sponsor our cause financially, through services and resources, and volunteerism. Contact us to learn more, and review the list of things you can do below to engage your company or organization in sponsorship with One Giving Tree.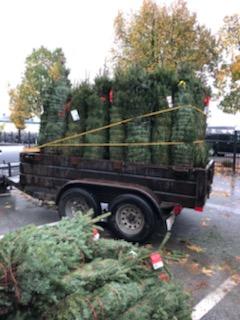 Sponsor One Giving Tree by:
Making a one-time financial pledge
Making an Annual sustaining pledge
Creating an employee giving fund
Contributing matching funds
Hosting an event for staff and network
Creating a team building volunteer day
Inviting us to speak at an event
Organizing an ornament drive for OGT
Providing materials needed by OGT
Providing equipment, tools, resources
Attending or co-sponsoring our events
Providing specialized skills to OGT
Becoming a mentor or advisor to OGT
Adding OGT to your PTO approved list
Adopting a community with OGT
Creating a cause marketing campaign